As Seen In

Breast lift tape that works
The Best Boob Tape - Lifted, Shaped & Supported Without The Straps!
Our boob tape is cotton, sweat proof and motion-proof. You can dance & move whilst staying secure and wearing the styles you love
Shop Our Range Of Solutions!
The Perky Effect!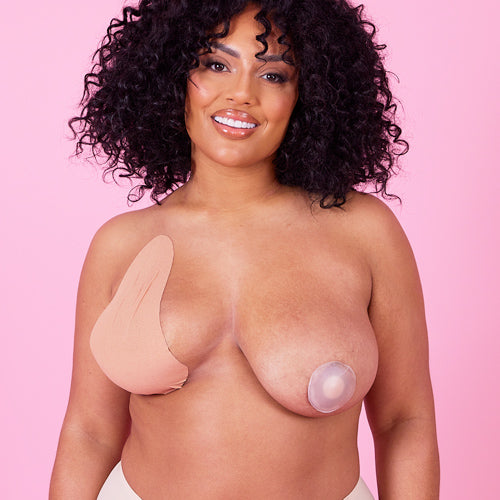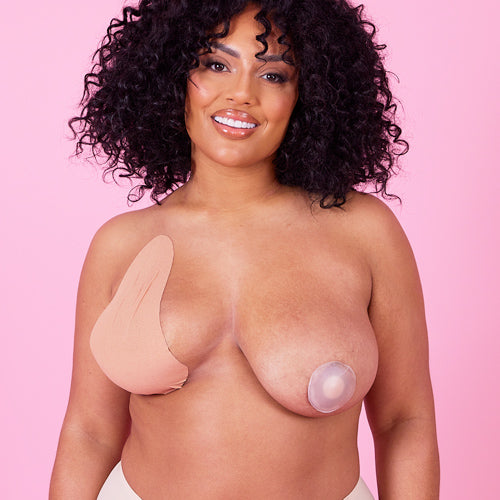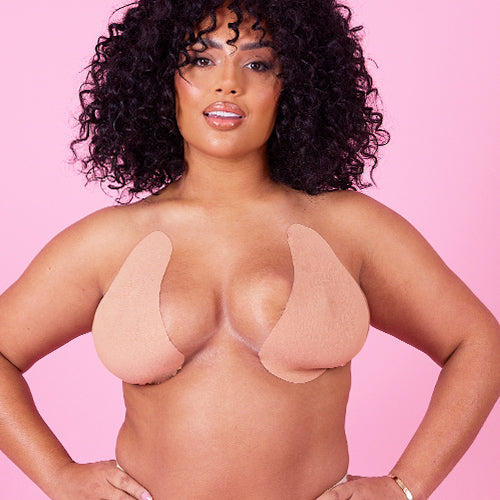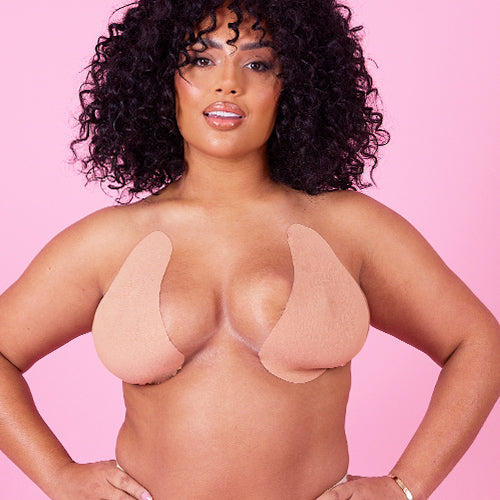 Perky On Vacay!
MIAMI EDIT
Go from day to night, pool side to party with our breast tape range which is sweat proof & waterproof
View Looks
Why Perky Pear
Womens Accessory Firm 2021

Perky Pear Were voted "Most Trusted Women's Accessory Firm 2021"

Woman owned

We're a female lead company made by women for women!

Shipped From USA

Your orders are shipped from our US warehouse
#nostyleofflimit
Tag us @PERKYPEAROFFICIAL on Instagram in your Perky Selfies to get featured
Perky Pear: Voted Best Boob Tape by Press!
Discover Perky Pear boob tape, the ultimate solution for lifting and supporting breasts without the need for a traditional bra! Recognised as the best by press, our patented boob tape is designed for those tricky clothing items like deep plunge, backless, or strapless outfits. With our sweatproof, strong boob tape, say farewell to wardrobe malfunctions and hello to confidence, support, and comfort in any style!
Why Choose Perky Pear Boob Tape?
Quality and Safety: Perky Pear boob tape is made from patented high-quality, skin-friendly materials that are gentle on the skin, hypoallergenic, and safe for all-day wear. We prioritize safety and comfort in each kind of boob tape we create.
Effective Lift and Support: Our boob tape is engineered to provide optimal lift and support, giving your breasts a lifted and rounded appearance. No more straps or cups needed for supports in tricky neckline! Say hello to a boost of boob tape confidence and a limitless wardrobe!.
Boob Tape Versatility: Whether dressing up for a glamorous event or going about your daily routine, Perky Pear boob tape seamlessly adapts to various outfits and activities. Our boob tape is designed to stay in place and keep you feeling confident all day long. Our boob tape is sweat proof and motion proof thanks to the skin bonding adhesive and breathable durable cotton material.
Innovative Patented Designs: We constantly innovate and enhance our boob tape to ensure they meet the latest outfit styles. Our range of boob tape includes various shapes and sizes and offers the world's largest collection of exclusive boob tape for sizes A-G.
Experience the Perky Pear Boob Tape Difference 
Join the countless individuals who have embraced Perky Pear boob tape and experienced a transformation in their confidence and style. Voted the best boob tape by press. Browse our boob tape range and find the perfect boob tape solution for you. 
Shop All
FAQs About Boob Tape
How do I properly apply boob tape for the best results?

Our boob tape offers exceptional versatility and is easy to apply. Start by cleaning the chest area to remove any oils. Then, peel off the removable layer from our Perky Pear boob tape and gently apply. The lightweight and comfy adhesive tape is sweatproof, waterproof, and hypoallergenic, ensuring a barely noticeable yet secure hold throughout the day or night.
Is boob tape suitable for all breast sizes?

Yes, boob tape is suitable for various breast sizes, ranging from smaller to larger cup sizes. It's essential to choose the right tape, size and application technique based on your cup size and the level of lift and support you desire. We offer boob tape in different sizes and designs to accommodate different cup sizes and breast shapes effectively. Be sure to always watch our breast lift tape application videos.
Can I wear boob tape for an extended period without causing skin irritation?

Certainly! Our boob tape is skin-safe. Utilizing patented adhesive technology, it's crafted to be gentle on your skin during both application and removal. However, if you have sensitive skin or a history of allergies, it's important to conduct a patch test on a small skin area before full application. The safety guide provided in each boob tape pack should be thoroughly reviewed before use.

We suggest a safe wear time of up to 8 hours to ensure comfort and effectiveness.